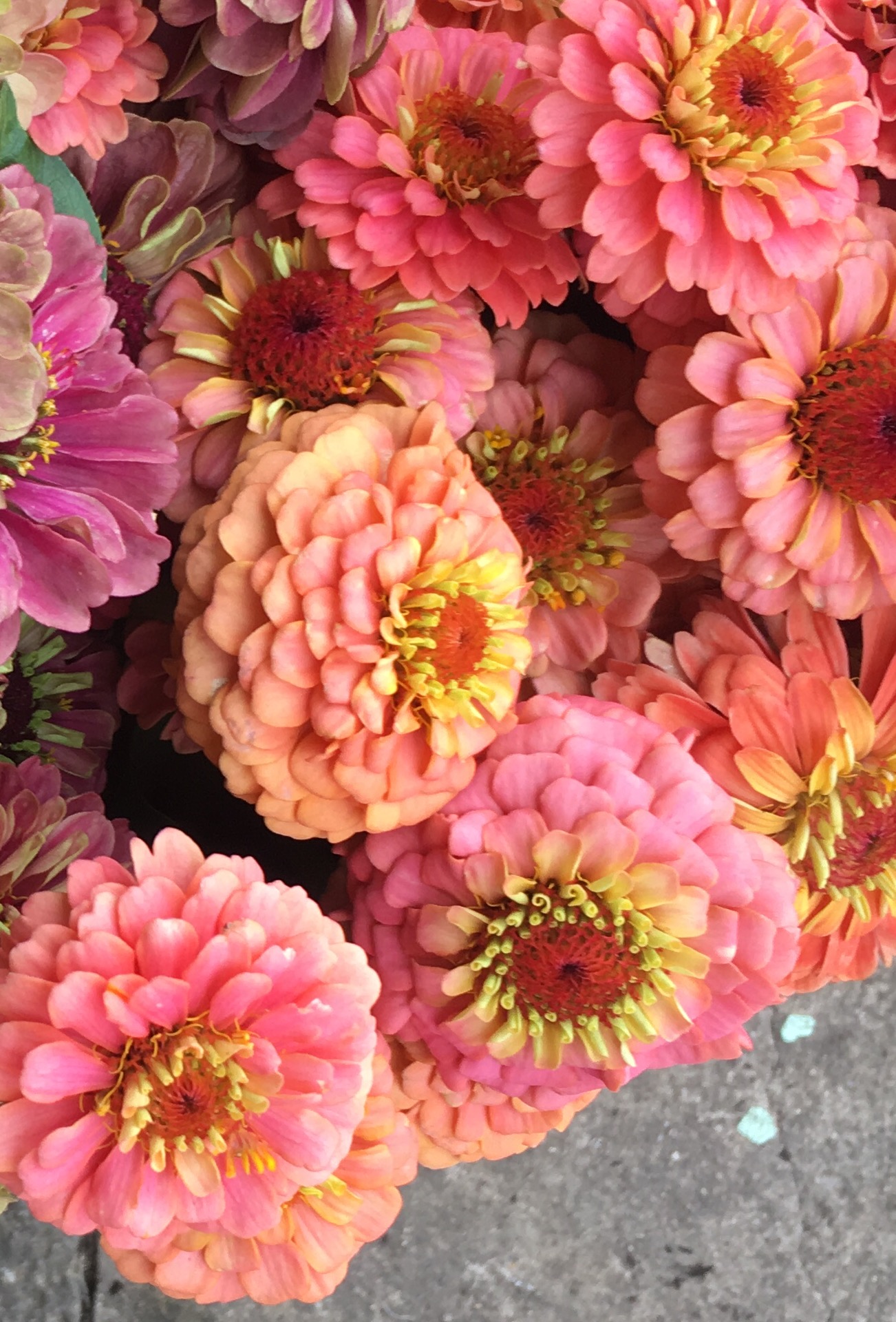 Zinnia 'Oklahoma Salmon'
Zinnia 'Oklahoma Salmon'
Zinnia elegans
One of our most favourite varieties from last year. OKLAHOMA is a prolific bloomer producing large pompon flowers on long sturdy stems. Salmon produces shades of salmon towards pastel shades. Love this variety, alongside Oklahoma Pink.
Details:
Plant type: Annual
Height: 88cm
Location: Full Sun.
Days to maturity: 75-90 days
Spacing: 20cm apart
Seeds per packet: approx. 100
Growing:
We start seeds indoors around mid September, 6 weeks before the last frost and plant them out once the chance of the last frost has passed. Zinnias need warmth to germinate, so direct seeding should only being attempted once the soil has warmed up.
Surprisingly, Zinnias are quite drought hardy and given there is enough goodness in the soil, can survive on minimum watering. However, remember, they, as all plants, love water, so the more you can give the better.
PREORDER - Zinnia 'Oklahoma Salmon' will be dispatched after September 21.